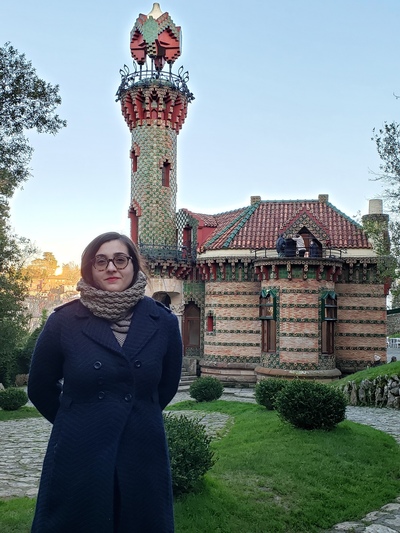 Lucía Aja López
Graduate Teaching Associate
286 Hagerty Hall
1775 College Road
Columbus, OH
43210
Areas of Expertise
Medieval Spanish Literature
Manuscript Studies and Book Studies
Textual Criticism
Education
Ph.D., Iberian Studies, The Ohio State University, In Progress
M.A., Spanish, University of Louisville, 2015
M.A., in Medieval and Renaissance Studies, Universidad de Salamanca, 2013
B.A., in Spanish and English Studies, Universidad de Salamanca 2013
Originally from Spain, Lucía arrived in Columbus in the Fall of 2017 to pursue a doctoral program in Iberian Studies, specializing in Medieval Cultural and Literary Studies. Prior to that, she obtained a Master's Degree in Spanish from the University of Louisville in 2015. Upon graduation, she taught in the Basic Spanish program at the same university as an Adjunct Professor. 
Her previous research has focused on the intersections between textual criticism, the establishment of the original wording of a text, and translation. More recently, she has been exploring the text-image relationship in the corpus produced in Alfonso X's scriptorium.
Lucía is also interested in second language pedagogy. In the classroom, she works to implement ACTFL standards and the principles of the Integrated Performance Assessment both in her teaching and in assessing performance.
People Filters: