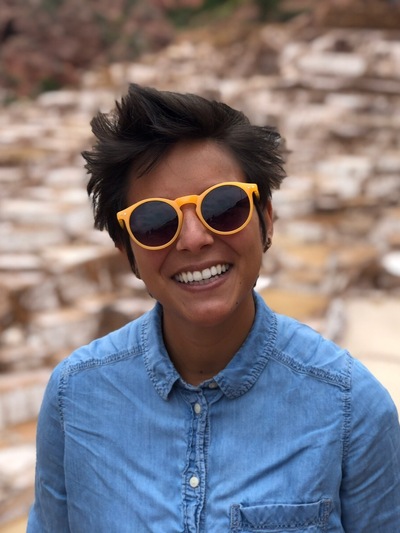 Paloma Pinillos Chávez
Graduate Teaching Associate
154 Hagerty Hall
1775 College Road
Columbus, OH
43210
Areas of Expertise
Phonetics and Phonology
Language and Healthcare
Second Language Acquisition/Language Contact
Education
Ph.D., Hispanic Linguistics, The Ohio State University (in progress)
M.A., Phonetics and Phonology, UIMP - Consejo Superior de Investigaciones Científicas de Madrid, 2014
M.A., Linguistics, Pontificia Universidad Católica del Perú, 2012
B.A., Linguistics and Literature, Pontificia Universidad Católica del Perú, 2010
Paloma Pinillos Chávez is a Ph.D. candidate in Hispanic Linguistics at The Ohio State University.
Her research addresses language contact between Spanish and indigenous languages of the Peruvian Amazon (Shipibo and Matsés). She studies the influence of the phonetic and the phonological patterns of the Amazonian languages on the Spanish spoken by these indigenous communities in the urban area.
Her current research combines Hispanic linguistics with migration and Latino studies to understand the impact of non-native accents in healthcare communications within Columbus, Ohio. Specifically, she investigates the perceptual judgment of the Latino patient based on the Spanish accent of the health professional. The main objective of this research is to analyze which phonetic and phonological cues of Spanish are perceived as non-native by Latino patients and how the perception of a non-native accent develops different levels of reliability with the health professional.
People Filters: