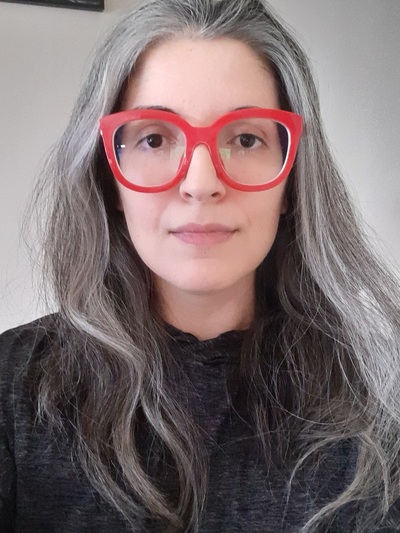 Michele Saraiva Carilo
Coordinator of Portuguese Language Program and Lecturer
She/Her/Hers/Ela/Ella
252 Hagerty Hall
1775 College Road
Columbus, OH
43210
Office Hours
Tuesdays: 2:30-3:30pm or by appointment (face-to-face and/or remotely)
CarmenZoom ID: saraivacarilo
Passcode: Brasil
Areas of Expertise
Applied Linguistics
Portuguese as a Foreign Language
Critical and Intercultural Pedagogy
Education
Ph.D., Modern Language Education, University of Edinburgh, 2018
M.A., Applied Linguistics, Universidade Federal do Rio Grande do Sul, 2012
Licentiate Degree, Portuguese, English, and Literature, Universidade Federal do Rio Grande do Sul, 2009
Tutoring & Translation Services
Portuguese Advanced Translating
Portuguese Advanced Tutoring
Portuguese Advanced Editing
Michele Saraiva Carilo is a Coordinator of the Portuguese Language Program and a lecturer. Her interests involve Applied Linguistics, Portuguese as a Heritage/Foreign/Additional Language, Celpe-Bras, Language Assessment, Critical Pedagogy. Intercultural Pedagogy, Brazilian Cultures, Curriculum Development, Syllabus Design, Language-in-education Policy Enactment, and Teacher Development.

Dr. Carilo has published several articles on Celpe-Bras, language assessment, strategies for curriculum development and syllabus design, and alternative theoretical and pedagogical perspectives for teaching and learning within Portuguese as a Foreign Language (PFL) contexts. Her more recent publications include articles on Portuguese as an Additional Language and a proposal for theoretical and pedagogical shift, on Teacher Education in Portuguese as an Additional Language, and a book chapter on Critical and Intercultural Pedagogies applied to Portuguese as an Additional Language. Furthermore, Dr. Carilo has participated in numerous academic events addressing issues related to PFL teaching and learning - especially those involving the need for a theoretical update within the field.

Before joining the Ohio State University in 2019, Dr. Carilo helped developing a 12-month specialization course for PFL teachers at the Pontifícia Universidade Católica do Rio Grande do Sul. She also worked as a Substitute Lecturer, Teaching Assistant and Research Assistant at the Universidade Federal do Rio Grande do Sul (UFRGS) for over 4 years. During her time at UFRGS, she was granted several government-funded scientific scholarships (e.g. Bolsa de Iniciação Científica, Bolsa CNPq, Bolsa CAPES) to develop research in the field of PFL.
People Filters: