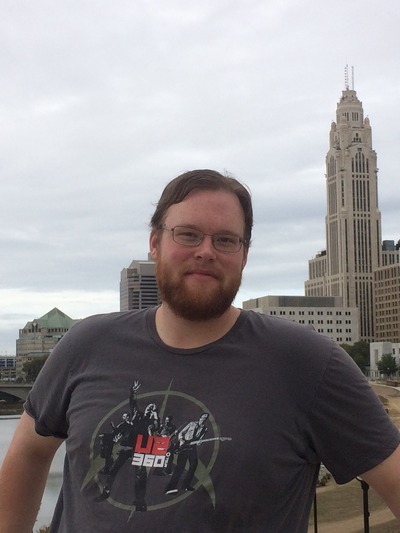 Ben Wozniak
Spanish Lecturer
265 Hagerty Hall
1775 College Road
Columbus, OH
43210
Areas of Expertise
Language Acquisition
Spanish Linguistics
Education
M.A., Spanish, Western Michigan University, Kalamazoo, Michigan, 2015
B.A., Spanish, German Studies, Northern Michigan University, Marquette, MI, 2013
Ben Wozniak is originally from Marquette, Michigan, and this is his 7th year teaching at Ohio State, where he absolutely loves the opportunity to share his passion for language, culture, and history with his students. 
In addition to his studies in the United States, he also spent one academic year studying at the Universidad de Guanajuato in Guanajuato, Mexico, another year at Carl von Ossietzky Universität in Oldenburg, Germany, and a summer at the Universidad de Cantabria in Santander, Spain. 
He is fascinated by the intricacies and nuances of language, and, without a doubt, the best part of his job is what comes up during classroom discussions, which often leads him to examine these concepts from different perspectives. He couldn't ask for a more rewarding opportunity than working with the students here at OSU!
People Filters: