Image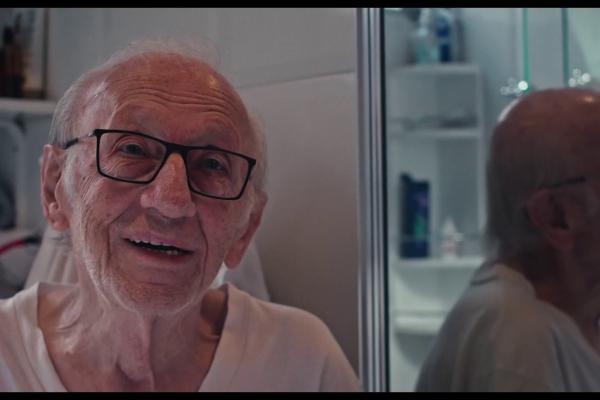 April 25, 2023
6:00PM - 9:00PM
Location
Hagerty Hall 180
Date Range
Add to Calendar
2023-04-25 17:00:00
2023-04-25 20:00:00
Film Screening: Andor (2022, Brazil)
Subjetividades en ambientes conflictivos en América Latina   Synopsis: In the film, we see Andor Stern, the only Brazilian-born who survived the Holocaust, reflecting on his memory to relive the deportation to Auschwitz at age 16, and the daily overcoming of a life in freedom. Stern, the son of immigrant parents, moved to Hungary, his father's homeland, as a child. At the age of 13, during World War II, he was detained by the Hungarian authorities for being Brazilian (Brazil joined the allied countries, enemies of the Axis Germany/Japan and Italy). His mother, grandparents, uncle, and pregnant aunt were killed in gas chambers in the camp. In addition to Auschwitz, Andor experienced the horrors of war in the Dachau concentration camp. Language: Portuguese with English subtitles   Trailer and Poster:       Sponsors The Spanish Film Club series was made possible with the support of Pragda, and the Embassy of Spain in Washington DC, Spain-USA Foundation. Special thanks to the Secretary of State for Culture of Spain. Additional co-sponsors include:  The Center for Latin American Studies, the Department of Spanish and Portuguese, the Center for Ethnic Studies, the Department of History, the Department of Theater, Film, and Media Arts
Hagerty Hall 180
OSU ASC Drupal 8
ascwebservices@osu.edu
America/New_York
public
Date Range
Add to Calendar
2023-04-25 18:00:00
2023-04-25 21:00:00
Film Screening: Andor (2022, Brazil)
Subjetividades en ambientes conflictivos en América Latina   Synopsis: In the film, we see Andor Stern, the only Brazilian-born who survived the Holocaust, reflecting on his memory to relive the deportation to Auschwitz at age 16, and the daily overcoming of a life in freedom. Stern, the son of immigrant parents, moved to Hungary, his father's homeland, as a child. At the age of 13, during World War II, he was detained by the Hungarian authorities for being Brazilian (Brazil joined the allied countries, enemies of the Axis Germany/Japan and Italy). His mother, grandparents, uncle, and pregnant aunt were killed in gas chambers in the camp. In addition to Auschwitz, Andor experienced the horrors of war in the Dachau concentration camp. Language: Portuguese with English subtitles   Trailer and Poster:       Sponsors The Spanish Film Club series was made possible with the support of Pragda, and the Embassy of Spain in Washington DC, Spain-USA Foundation. Special thanks to the Secretary of State for Culture of Spain. Additional co-sponsors include:  The Center for Latin American Studies, the Department of Spanish and Portuguese, the Center for Ethnic Studies, the Department of History, the Department of Theater, Film, and Media Arts
Hagerty Hall 180
Spanish & Portuguese
spanport@osu.edu
America/New_York
public
Description
Subjetividades en ambientes conflictivos en América Latina
Synopsis:
In the film, we see Andor Stern, the only Brazilian-born who survived the Holocaust, reflecting on his memory to relive the deportation to Auschwitz at age 16, and the daily overcoming of a life in freedom. Stern, the son of immigrant parents, moved to Hungary, his father's homeland, as a child. At the age of 13, during World War II, he was detained by the Hungarian authorities for being Brazilian (Brazil joined the allied countries, enemies of the Axis Germany/Japan and Italy). His mother, grandparents, uncle, and pregnant aunt were killed in gas chambers in the camp. In addition to Auschwitz, Andor experienced the horrors of war in the Dachau concentration camp.
Language: Portuguese with English subtitles
Trailer and Poster: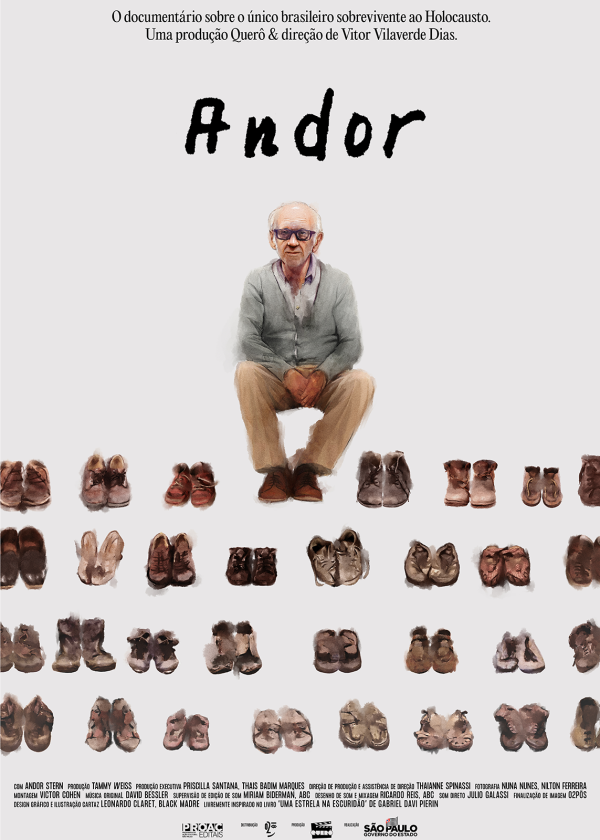 ---
Sponsors
The Spanish Film Club series was made possible with the support of Pragda, and the Embassy of Spain in Washington DC, Spain-USA Foundation. Special thanks to the Secretary of State for Culture of Spain.
Additional co-sponsors include: 
The Center for Latin American Studies, the Department of Spanish and Portuguese, the Center for Ethnic Studies, the Department of History, the Department of Theater, Film, and Media Arts
---