Image

Slide Text
Welcome to the Department of Spanish and Portuguese
Check out our Undergraduate and Graduate level programs!
Advanced
Media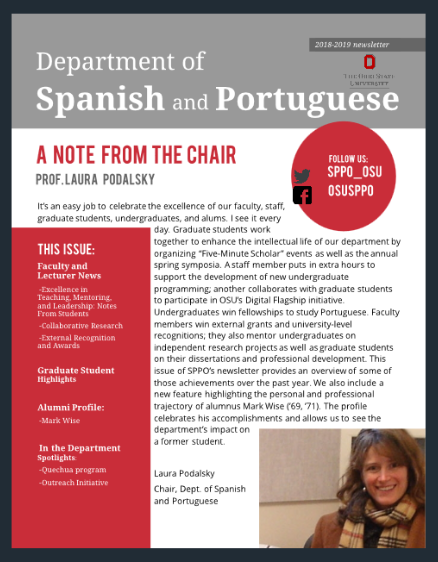 Text
Read our Newsletter!
Spanish and Portuguese releases an annual newsletter detailing all of the current happenings and events within the Department. If you want to keep up with the latest research, news, and stories out of your favorite department, then check out our newsletter!