Image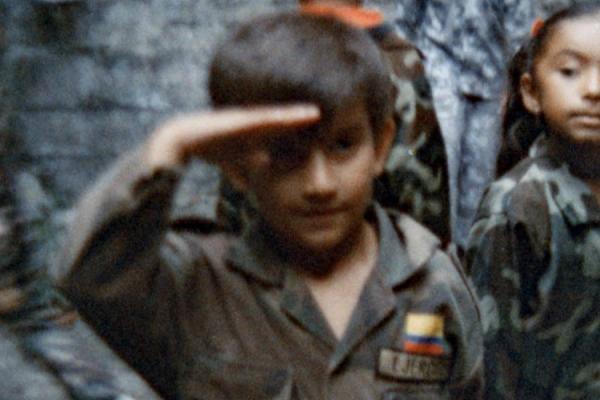 April 13, 2023
6:00PM - 9:00PM
Location
Hagerty Hall 180
Date Range
Add to Calendar
2023-04-13 17:00:00
2023-04-13 20:00:00
Film Screening: Mute Fire (2020, Colombia)
Subjetividades en ambientes conflictivos en América Latina Synopsis: In the tradition of Harun Farocki and João Moreira Salles, in this personal film essay, Federico Atehortúa Arteaga examines the relationship between film footage, the events of the war in Colombia, his family's story, and the origins of cinema in Colombia. On March 6, 1906, four people were executed in the streets for the attempted assassination of the then president of Colombia, Rafael Reyes. The representation in images of this event is considered the beginning of the cinema in Colombia. Arteaga embarks on a deep investigation of media representation through his film, which explores how cinema became an instrument of power and control in the country's violent political history. As Arteaga's mother suffers an episode of mutism -without any explanation she stops talking-, the film's focus widens to examine the family's own relationship with imagery, memory, and politics. As a result, Arteaga decides to investigate the family's past and finds a video archive of a children's play in which he himself acts, pretending to be a captured false guerrilla. These images bring him back to his original film and lead him to find the relationship that exists between recent tragic events in Colombian history, the false positives, innocent people extrajudicially killed by members of the Colombian army, and then falsely labeled as enemy combatants. Nobody knows exactly how many young people became false positives. The most recent report released by Colombia's attorney general's office says that between 1988 and 2014, around 2,248 people were killed. Previous reports by human rights organizations have estimated that the number may be 5,000 OR EVEN HIGHER. Languages: Spanish, with English subtitles   View a study/discussion guide, made available by Pragda.    Trailer and Poster:       Sponsors The Spanish Film Club series was made possible with the support of Pragda, and the Embassy of Spain in Washington DC, Spain-USA Foundation. Special thanks to the Secretary of State for Culture of Spain. Additional co-sponsors include:  The Center for Latin American Studies, the Department of Spanish and Portuguese, the Center for Ethnic Studies, the Department of History, the Department of Theater, Film, and Media Arts 
Hagerty Hall 180
OSU ASC Drupal 8
ascwebservices@osu.edu
America/New_York
public
Date Range
Add to Calendar
2023-04-13 18:00:00
2023-04-13 21:00:00
Film Screening: Mute Fire (2020, Colombia)
Subjetividades en ambientes conflictivos en América Latina Synopsis: In the tradition of Harun Farocki and João Moreira Salles, in this personal film essay, Federico Atehortúa Arteaga examines the relationship between film footage, the events of the war in Colombia, his family's story, and the origins of cinema in Colombia. On March 6, 1906, four people were executed in the streets for the attempted assassination of the then president of Colombia, Rafael Reyes. The representation in images of this event is considered the beginning of the cinema in Colombia. Arteaga embarks on a deep investigation of media representation through his film, which explores how cinema became an instrument of power and control in the country's violent political history. As Arteaga's mother suffers an episode of mutism -without any explanation she stops talking-, the film's focus widens to examine the family's own relationship with imagery, memory, and politics. As a result, Arteaga decides to investigate the family's past and finds a video archive of a children's play in which he himself acts, pretending to be a captured false guerrilla. These images bring him back to his original film and lead him to find the relationship that exists between recent tragic events in Colombian history, the false positives, innocent people extrajudicially killed by members of the Colombian army, and then falsely labeled as enemy combatants. Nobody knows exactly how many young people became false positives. The most recent report released by Colombia's attorney general's office says that between 1988 and 2014, around 2,248 people were killed. Previous reports by human rights organizations have estimated that the number may be 5,000 OR EVEN HIGHER. Languages: Spanish, with English subtitles   View a study/discussion guide, made available by Pragda.    Trailer and Poster:       Sponsors The Spanish Film Club series was made possible with the support of Pragda, and the Embassy of Spain in Washington DC, Spain-USA Foundation. Special thanks to the Secretary of State for Culture of Spain. Additional co-sponsors include:  The Center for Latin American Studies, the Department of Spanish and Portuguese, the Center for Ethnic Studies, the Department of History, the Department of Theater, Film, and Media Arts 
Hagerty Hall 180
Spanish & Portuguese
spanport@osu.edu
America/New_York
public
Description
Subjetividades en ambientes conflictivos en América Latina
Synopsis:
In the tradition of Harun Farocki and João Moreira Salles, in this personal film essay, Federico Atehortúa Arteaga examines the relationship between film footage, the events of the war in Colombia, his family's story, and the origins of cinema in Colombia.
On March 6, 1906, four people were executed in the streets for the attempted assassination of the then president of Colombia, Rafael Reyes. The representation in images of this event is considered the beginning of the cinema in Colombia. Arteaga embarks on a deep investigation of media representation through his film, which explores how cinema became an instrument of power and control in the country's violent political history.
As Arteaga's mother suffers an episode of mutism -without any explanation she stops talking-, the film's focus widens to examine the family's own relationship with imagery, memory, and politics. As a result, Arteaga decides to investigate the family's past and finds a video archive of a children's play in which he himself acts, pretending to be a captured false guerrilla.
These images bring him back to his original film and lead him to find the relationship that exists between recent tragic events in Colombian history, the false positives, innocent people extrajudicially killed by members of the Colombian army, and then falsely labeled as enemy combatants. Nobody knows exactly how many young people became false positives. The most recent report released by Colombia's attorney general's office says that between 1988 and 2014, around 2,248 people were killed. Previous reports by human rights organizations have estimated that the number may be 5,000 OR EVEN HIGHER.
Languages: Spanish, with English subtitles
View a study/discussion guide, made available by Pragda. 
Trailer and Poster: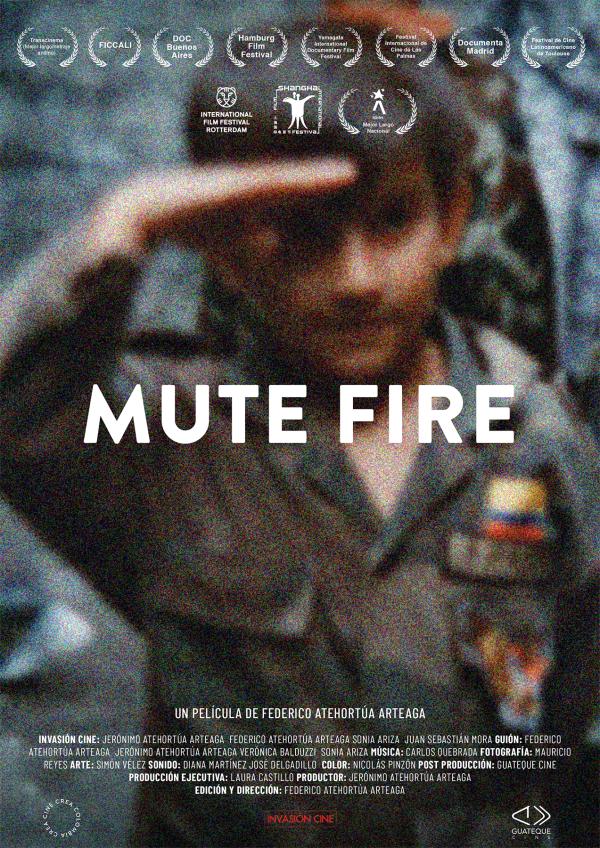 ---
Sponsors
The Spanish Film Club series was made possible with the support of Pragda, and the Embassy of Spain in Washington DC, Spain-USA Foundation. Special thanks to the Secretary of State for Culture of Spain.
Additional co-sponsors include: 
The Center for Latin American Studies, the Department of Spanish and Portuguese, the Center for Ethnic Studies, the Department of History, the Department of Theater, Film, and Media Arts 
---