November 18, 2021
"Border Issues and Activism in Ohio" Field School - A Spring 2022 Course
Image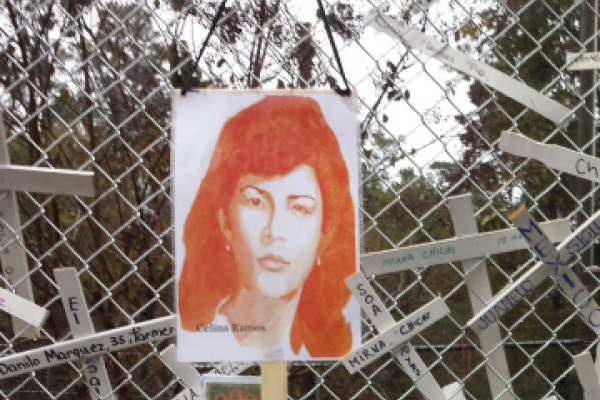 Description
Dr. Stephanie Aubry, Associated Faculty member in the Department of Spanish and Portuguese, and Dr. Katherine Borland, Associate Professor in the Department of Comparative Studies and the Director of the Center for Folklore Studies will be introducing a new class in the Spring 2022 semester, COMPSTD 4193 "Border Issues and Activism in Ohio." 
This 1 credit hour course will be in person and Spanish language ability is suggested by not required. The class (also referred to as a "field school") will introduce students to sites of immigration enforcement and immigrants rights activism, encourage students to think critically about how the border is present in the United States and Ohio, and include visits to learning sites and engagement with community partners working in immigrant support and defense. The field school will include two weekend visits (January 22-23 in Cincinnati and March 4-6 in Cleveland) where students will meet with partners engaged in grassroots activism in support of Central American individuals and families that have migrated to the United States. 
Dr. Aubry and Dr. Borland were both featured in SPPO's latest newsletter edition. To learn more about them, their interest in border issues and activism in Ohio, and the field school itself, check out the newsletter article here.
---