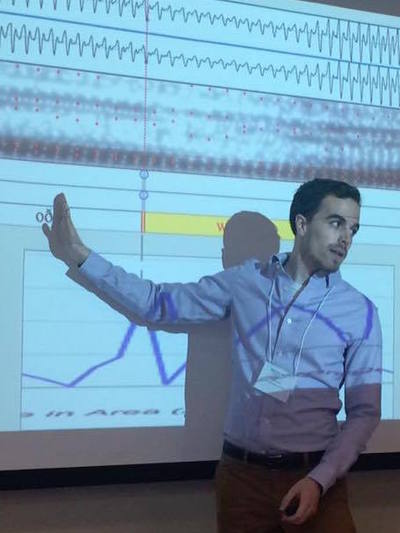 James Leow
Graduate Student
286 Hagerty Hall
1775 College Road
Columbus, OH
43210
Areas of Expertise
Semantic Change
Sociolinguistics
Conversation Analysis
Education
Ph.D., Hispanic Linguistics, The Ohio State University (in progress)
M.A., Hispanic Linguistics, The Ohio State University, 2017
B.A., Spanish and B.A., Linguistics, Miami University, 2014
Following his graduation from Miami University, James worked briefly with a non-profit law firm, advocating for the rights of migrant farmworkers in Ohio. Following this he taught high school Spanish for a year before enrolling in the Hispanic Linguistics program at OSU.
His research experiences include ethnographic fieldwork with migrant farmworkers in NW Ohio and with their home community members in San Juan Mixtepec, Oaxaca. While in Oaxaca, he studied Mixtec, and indigenous language of Mexico, and the native tongue of many migrant workers in the U.S. His master's work explored the relationship between language and identity in migrant farmworker communities. 
He is currently pursuing research on meaning more generally, exploring formal theories of meaning and semantic change as well as how functional linguistic material is recruited by speakers to perform social purposes. 
People Filters: