September 28, 2022
Acta de Fundación, award-winning poetry book by Victor Vimos
Image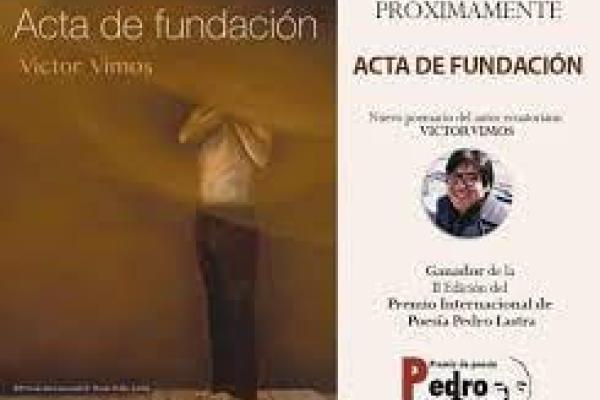 Description
Congratulations to Victor Vimos for the publication of his most recent book, Acta de Fundación, which won the Pedro Lastra International Poetry Prize in 2020, awarded by Aula de Poesía of Stony Brook University!
Victor Vimos is one of the Kawsay Ukhunchay Collection's researchers/curators and a graduate student in the Latin America Cultural and Literary Studies Program in the Department of Spanish and Portuguese at Ohio State. In this book, he proposes a series of intersections between Andean symbols and language as a singular territory of enunciation.
The book, published by Fondo de Animal Editores, a publishing house that specializes in Latin American poetry, is dedicated to the Indigenous leader Lázaro Condo, who was assassinated in the mountains of Ecuador during the struggle for land in the 1970s.
Vimos, who joined kawsay waqaychaqkuna in 2021, is currently pursuing aesthetic and linguistic research on the creative dialogues poets who write in English, Spanish and Quechua maintain with various Andean cultural objects.
---