May 9, 2022
Undergrad Adesh Labhasetwar Receives Fulbright Award
Image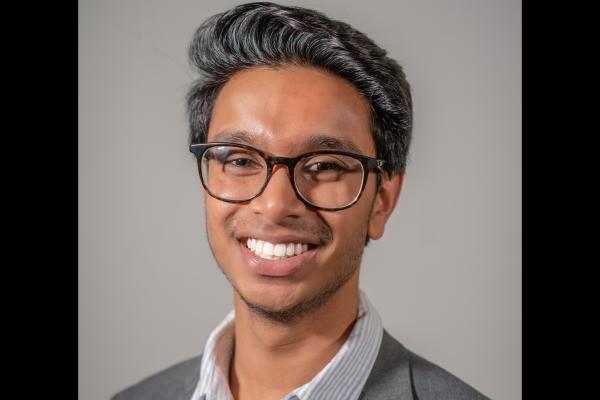 Description
The Department of Spanish and Portuguese would like to congratulate undergraduate Adesh Labhasetwar for his recent accomplishment of being awarded the 2022-2023 Fulbright Award to Galicia, Spain as an English Teaching Assistant. 
Adesh said, "I could not have received this fellowship without the help of the entire staff and faculty of the SPPO Department at Ohio State, all of whom have supported me in and outside of the classroom. I'm immensely grateful for all of the people who prepared me for this experience-especially Dra. Romero, who taught me everything I know about Galicia, and the Undergraduate Fellowship Office, for helping me craft my application. I'll be honest, I'm equal parts excited and terrified. I have always wanted to travel and experience a new culture, and the Fulbright ETA grant allows me to do just that and practice my teaching and Spanish. Luckily, my friends, family, professors, advisors, and peers at Ohio State have taught me how to adjust and adapt to a new setting, language, culture, and role. I feel more ready than ever to expand my community." 
Congratulations Adesh! 
---