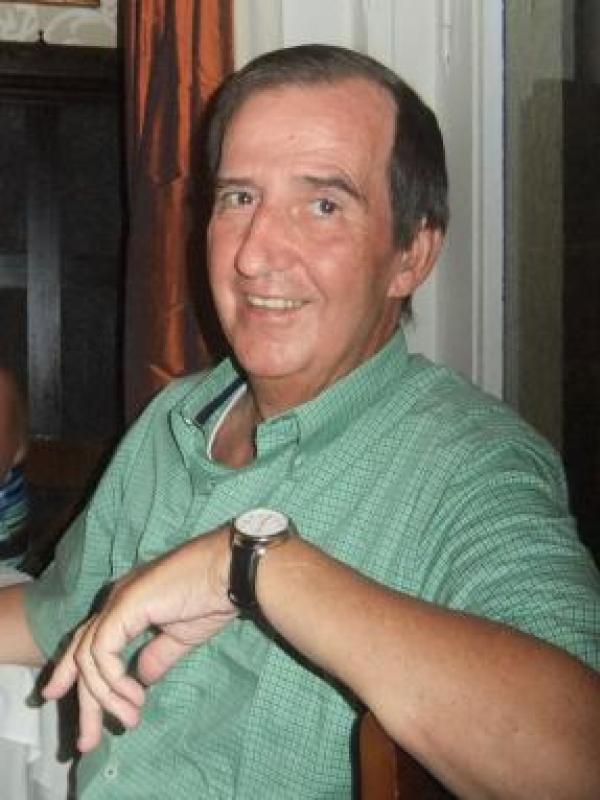 The Department of Spanish and Portuguese at The Ohio State University expresses its sorrow upon the death on December 28, 2012 of Samuel Amell, Professor Emeritus of Iberian Studies. 
Born in Madrid in 1948, Samuel Amell completed his B.A., M.A., and Ph.D. degrees at SUNY Albany, where he completed a double major in Spanish and History (1979), an M.A. in Contemporary Spanish History (1981), and a Ph.D. in 19th- and 20th-century Spanish Literature in 1982. He came to The Ohio State University in 1984, and became an Associate Professor in 1990. Samuel was a very productive scholar. He published two books (La narrativa de Juan Marsé, contador de Aventis, 1984, and The Contemporary Spanish Novel: An Annotated Critical Bibliography 1936-1994, 1996), and he edited three collections of essays: La cultura española en el post-franquismo (1988), Literature, the Arts and Democracy: Spain in the Eighties (1990), and España frente al siglo XXI: Literatura y Cultura (1992). For over two decades, Professor Amell also directed, together with José Carlos Mainer (Universidad de Zaragoza), the journal España Contemporánea, a venue for Spanish literary and cultural studies articles on topics that ranged from the Spanish Enlightenment to the present. 
Samuel, however, was much more than a scholar. We especially remember him as an outstanding organizer of the following academic conferences and international symposia of far-reaching significance: "Literature, the Arts and Democracy: Spain in the Eighties" (1985); "España frente al siglo XXI: Literatura, arte y cultura" (1990); "La narrativa y el ensayo en España en este fin de siglo" (1991); "España en el siglo XXI: Literatura, arte y cultura" (2000); "Memory and Identity: Borders and Nation in the Cultures of Spain" (2004); and the film festival "The Films of Fernando Trueba. A Retrospective" (2004). These events drew some very famous writers and cineastes to the OSU campus: directors Pilar Miró and Fernando Trueba, playwright José María Rodríguez Méndez, poet Ángel González, and various novelists, among them Rosa Montero, Manuel Vázquez Montalbán, Antonio Muñoz Molina, José María Merino and Galician writer Xesús Miguel "Suso" de Toro Santos. Such international gatherings enhanced our feeling of connectedness with Spanish cultural movements and greatly enriched the intellectual life of the department over the course of three decades. 
Professor Amell had a special connection with the graduate students in Iberian Studies, where he offered popular courses on contemporary Spanish literature such as "Post Civil War Women Writers," "Antonio Machado, Miguel Hernández, Juan Marsé, y Antonio Buero Vallejo," and others on a range of cultural and historical topics, particularly on Spanish film studies. His graduate seminars on "Women in Spanish Society Seen Through Literature and Film," "The World of Luis Buñuel," and "The Spanish Civil War, From Dictatorship to the European Union: Anarchism, Socialism, Fascism and Utopia" were consistently attractive to Iberian Studies students and others. Samuel also taught a large undergraduate course on Spanish film twice a year, training his advisees to be able to do so, in the process. It is no wonder that his students remember Dr. Amell as being deeply involved in their training and professional advancement. Directing numerous dissertations, guiding students toward many prospective publications, and creating a support network beyond graduation, Samuel mentored a generation of scholars who are now active in national and international institutions. Professor Amell's memory remains very alive in the Iberian Studies section, for his distinctive readings of canonical films and of the detective novel, but also for his role as a teacher and an adviser. On a more personal note, Samuel is remembered as a friend, a living link between the department and Spain, and a lover of Spanish fútbol and fine gastronomy. He has left us all a rich legacy of memories.