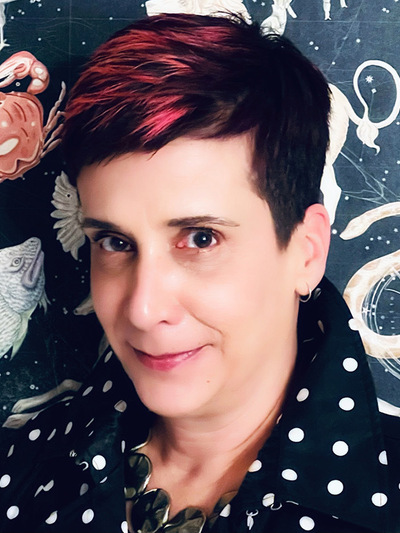 Isis Barra Costa
Assistant Professor in Contemporary Brazilian Cultural and Literary Studies
263 Hagerty Hall
1775 College Road
Columbus, OH
43210
Areas of Expertise
Contemporary Brazilian literature and culture
Identity, gender, and race representations
Afro-Brazilian literature and orature
Education
Ph.D., Comparative Literature, New York University
M.A., English, New York University
Isis Barra Costa was born in Belo Horizonte and raised in São Paulo, Brazil. She received her PhD in Comparative Literature at New York University, where she also received an MA in English Literature. 
She is the co-author (with Eduardo Muslip) of Brasil: Ficciones de Argentinos and Passo da Guanxuma: Contactos culturales entre Brasil y Argentina. She was Guest-Editor (with Emanuelle Oliveira-Monte) of a special issue of the Afro-Hispanic Review on the Afro-Brazilian Diaspora. She is currently working on two manscripts. Mnemonic Maps of the Afro-Brazilian Diaspora is a study of the sacred and secular in Afro-Brazilian culture. It broaches the Portuguese colonization of Kongo/Yoruba Africa and Brazil with regard to how various historical narratives unfolded on both sides of the Atlantic, while paying closer attention to the aftermath of pertinent colonial events in post-colonial Brazil. Bringing together oral literature, ritual iconography and performance, popular and sacred music, and folk festivals, this project offers an unprecedented perspective on Afro-Brazilian culture, establishing connections with a variety of disciplines including African American studies, religious studies, performance studies, cultural studies, comparative literature, and Brazilian studies. Her second monograph, Simulacros cibernéticos: literatura brasileira do século 21 [Cybernatic Simulacra: 21st Century Brazilian Literature] explores the role of digital media and social networks in contemporary Brazilian Literature. 
Field of Specialization: Interdisciplinary approaches to Brazilian literature and culture (North American and Hispanic/Anglophone Caribbean). Afro-Brazilian performance, visual arts, literature, and poemusic/orature. Afro-Diasporic sacred and secular manifestations in its various expressions. Politics of identity, gender, and race in the literatures of the Americas.
Other Areas of Research Interest: Politics of identity and comparatist studies of history, politics, and cultural artifacts of Mercosur countries. Cyber- literature and artivism in the Americas. Performance Studies. Latin American cinema. Afro-Latino children's books and graphic novels. 
People Filters: