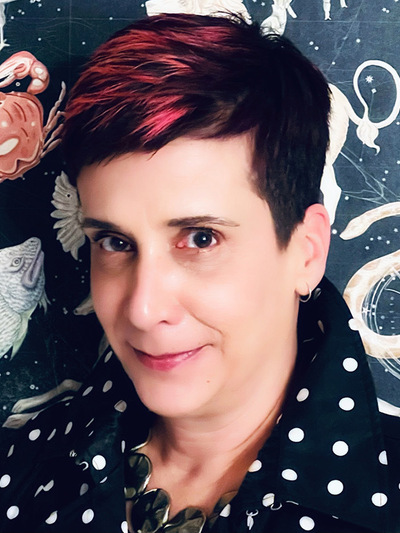 Isis Barra Costa
Assistant Professor in Contemporary Brazilian Cultural and Literary Studies
263 Hagerty Hall
1775 College Road
Columbus, OH
43210
Areas of Expertise
Contemporary Brazilian Literary and Cultural Studies
African Brazilian Philosophy and Arts
Black Diaspora: Literature, Arts and Performance
Hemispheric and Transnational Studies
Foreign Language Education
Education
Ph.D, Comparative Literature, New York University (New York, US)
M.A., English Literature, New York University (New York, US)
B.A., Arts and Literture, Pontifícia Universidade Católica (São Paulo, Brazil)
Isis Barra Costa was born in Belo Horizonte and raised in São Paulo, Brazil. She received her PhD in Comparative Literature at New York University, where she also received an MA in English Literature.  She has co-authored anthologies in Argentina with Eduardo Muslip (Brasil: ficciones de argentinos and Passo da Guanxuma: contactos culturales entre Brasil y Argentina), in Portugal with Denis Renó (on media ecology, image studies, and digital knowledge-making), as well as in the U.S. with Emanuelle Oliveira-Monte (a special issue of the Afro-Hispanic Review on the Afro-Brazilian Diaspora). Professor Barra Costa's main area of research is Afro-Brazilian oral literature, performance and philosophy. She serves the profession through committees in several professional associations, including the Brazilian Studies Association, the Brazilian section of the Latin American Studies Association, and the Afro Digital Museum (UERJ in Rio de Janeiro).
---
Select Publications and Projects:
"Other Forests: The Afro-Brazilian Literary Archive." In  Améfrica in Letters: Literary Interventions from Mexico to the Southern Cone. Jennifer Carolina Gómez Menjívar, editor. Vanderbilt University Press, 2022.
"Afro-Brazilian Arts and Activism Series." Organized by Isis Barra Costa and Lúcia Costigan. In partnership with Pamela Espinosa de los Monteros. Translated by Raquel Luciana de Souza. Sponsored by the Center for Latin American Studies at Ohio State University In partnership with the University Libraries Area Studies Department Global Comics Lecture Series. With the support of the Department of Spanish and Portuguese and the Billy Ireland Cartoon Library and Museum. 2021.
Prefácio. In Mier, C.; Versuti, A.; Santinello, J. (Eds.), Comunicação, educação e a construção do conhecimento (2 Ed. pp. 9-17). Ria Editorial, Aveiro, 2019.
"Por um arquivo literário afro-brasileiro: uma introdução à obra de Edimilson de Almeida Pereira." Brasiliana: Journal for Brazilian Studies, 8 (1-2), 394-400, 2019.
"Álbum de recuerdos de Passo da Guanxuma: tránsitos académicos y literarios entre español y el português." In Kornfeld, L. (Eds.), De lenguas, ficciones y patrias (1 Ed. pp. 123-148). Universidad Nacional de General Sarmiento, Buenos Aires, 2014.
Passo da Guanxuma: Contactos culturales entre Brasil y Argentina. Isis Costa and Eduardo Muslip, editors. Buenos Aires: Editorial Universidad Nacional de General Sarmiento, 2013.
Brasil: Ficciones de Argentinos. Isis Costa and Eduardo Muslip, editors. Buenos Aires: Casa Nova, 2013.
Afro-Hispanic Review. Special Issue on Afro-Brazil. Isis Costa and Emanuelle Oliveira-Monte, editors. 29.2, 2010.
---
Recent podcast and video lectures:
Making Sense of Afro-Brazilian History (2022) Podcast: Voices of Excellence from Arts and Science.
La escritura creativa en Ohio State (2019). Podcast:  Ohio Habla.
A arte visual negra contemporânea e a construção de novas narrativas imagéticas (2018). Video Conference: Congresso Internacional Media Ecology and Image Studies.
---
TEACHING
Graduate Courses Taught: Studies in Literatures and Cultures of the Portuguese-Speaking World (5650), Portuguese for Spanish Speakers (5501-02), Cinema of the Portuguese-Speaking World (7400), and Seminar in Comparative Luso-Hispanic Literature and Culture) (7500)
Afro-Brazilian Rituals and Performances
Afro-Brazilian Literature and Orature
Black Brazilian Art and Activism (from the 18th to the 21st Century)
Brazilian Cinema: New Means of Expression and Modes of Representation
Brazilian Audiovisual Narratives
Literary Criticism: Memory, History, and Literature 
Transtextuality in the Portuguese Speaking World: Literature and Film Adaptation
The Remix Culture of Brazilian Multimedia Artistic Expressions: Literatures and Multimodal transpositions
Literature and Ciberculture: 21st Century Brazilian Literature
Contactos culturales entre Brasil y Argentina
Portuguese for Spanish Speakers I and II
Undergraduate Courses Taught: (2330, 2520, 3402, 3403, 3450, 4193, and 4597)
Introduction to Brazilian Studies: Brazilian Music
Introduction to Portuguese-speaking Literatures and Cultures
Representing Identity in the Cinema of the Portuguese-Speaking World
Latin American Literature in Translation
Portuguese Conversation and Composition
Portuguese Reading and Listening
People Filters: