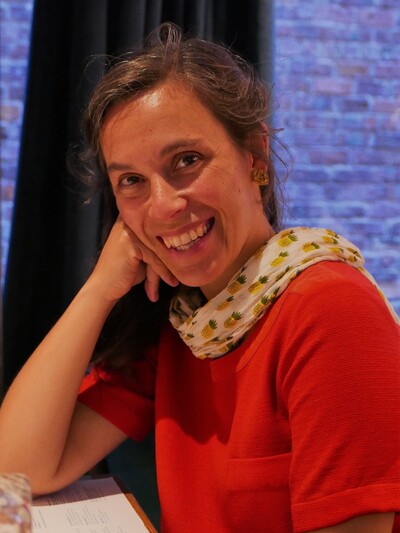 Rebeka Campos-Astorkiza
Associate Professor Hispanic Linguistics
154C Hagerty Hall
1775 College Road
Columbus, OH
43210
Areas of Expertise
Laboratory approached to Phonology
Phonetics (including sociophonetics)
Second Language Acquisition of Phonology
Education
Ph.D., in Linguistics, University of Southern California, 2007
M.A., in Linguistics, University of Southern, 2003
Professor Campos-Astorkiza works on phonetics and phonology, both from a theoretical and an experimental perspective. Her work illustrates how phonetic data can help us develop theoretical models to explain sound patterns. In addition, she is interested in second language acquisition of phonology, with a focus on new methodologies and instructional implications. Her mentoring experience has also allowed her to develop expertise in sociophonetics, especially on how phonetic analysis and understanding can shed light on phonetic variation and vice versa.
Selected Publications
Campos-Astorkiza, R. (forthcoming) "Sibilant voicing assimilation in Peninsular Spanish as gestural blending". Romance Linguistics (tentative title). Edited by Marie-Hélène Côté & Eric Mathieu. John Benjamins Press.
Campos-Astorkiza, R. 2012 "The phonemes of Spanish". In J.I. Hualde, A. Olarrea & E. O'Rourke (eds.), The Handbook of Spanish Linguistics. Blackwell, 89-110.
Campos-Astorkiza, R. 2012. "Length contrast and contextual modifications of duration in the Lithuanian vowel system." Baltic Linguistics 3, 9–41.
Other Links
People Filters: