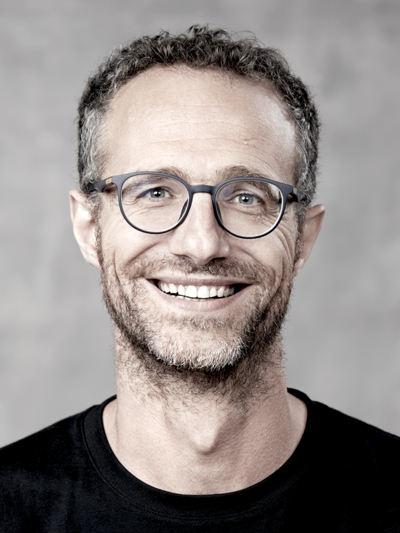 Ignasi Gozalo-Salellas
Visiting Assistant Professor
248 Hagerty Hall
1775 College Road
Columbus, OH
43210
Office Hours
Fall 2019 Office Hours:
Tuesdays 2:00-4:00 PM by appointment
Areas of Expertise
Iberian Studies
Catalan Studies
Visual and Media Studies
Education
Ph.D., Hispanic Studies, University of Pennsylvania
M.A., Spanish Literature, University of Pennsylvania
M.A., Critical Theory, Universitat Autonoma de Barcelona (Spain)
B.A., Audiovisual Communication, Universitat Pompeu Fabra (Spain)
Professor Gozalo-Salellas specializes in contemporary Spanish culture, with a strong interest in visual arts and politics. His research focuses on theories of visual discourse, the archive, and the commons. He read conferences in MLA, ACLA, and NEMLA conventions as well as in universities in countries such as Spain, the United States, Canada, Mexico, and Russia. He is a member of the North American Catalan Society (NACS) and the Asociación Internacional de Literatura y Cine Españoles Siglo XXI (ALCES XXI). He is also an Affiliated Faculty of the Film Studies Program at The Ohio State University. Besides his academic career, Ignasic Gozalo-Salellas is also a filmmaker with a wide and long experience in television, documentaries, and experimental formats. He is currently preparing two books on Contemporary Spain and a documentary on the countercultural visual productions in Spain after Franco's dictatorship. 
Selected Publications:
               • Gozalo-Salellas, Ignasi (forthcoming). "Processes of Destitution in Spain: Unavowable Communities and the Total State" in The Legacies of the Spanish (Ed. Bécquer Seguín), Boundary 2 International Journal of Literature and Culture.
               • Gozalo-Salellas, Ignasi (forthcoming). "The Latest Cinema of Joaquim Jordà: A Situationist Turn" in Catalan Cinema: Minority Voices and the New Avantgarde (Ed. Jaume Martí-Olivella and Antón Pujol).
               • Gozalo-Salellas, Ignasi (forthcoming). "Aestheticization of Politics and the War Machine in No (2012) by Pablo Larraín." In The Films of Pablo Larraín (Ed. Laura Hatry). University of Edinburgh Press.
               • Gozalo-Salellas, Ignasi. "15-M, la lluvia que no cesa. Una relectura del acontecimiento contemporáneo" in Cinco años después del 15M: narrativas de la crisis económica y política. 452F Revista de Teoría de la Literatura y Literatura Comparada, Universitat de Barcelona. 2016.
               • Gozalo-Salellas, Ignasi. "Dissolving Authorship: Paradigmatic Changes in the New Media Era". Revista Internacional de Humanidades. 2016, 5(1): 95-101.
Courses Taught:
      Graduate Courses
Spring 2020. The Essay Form in Contemporary Spain.
Spring 2019. Catalan Independent Studies
Fall 2018. Documentality: A Social Objects Ontology of Modern and Contemporary Spain
Spring 2018. State of crisis and Crisis of the State in Spain. 
      Undergraduate Courses
Fall 2019. Spanish Film
Fall 2019. Spanish Society and the Arts
Spring 2019. Spanish Culture under Francoism
Spring 2019. Spanish Film
Fall 2018. Catalan Cultures: Cultural and Political Inquiries at the Independence Era
Spring 2018. Peninsular Literature and Culture: From Censorship to YouTube (1959-2017)
Fall 2017. Spanish Society and the Arts
Fall 2017. Spanish Film
People Filters: