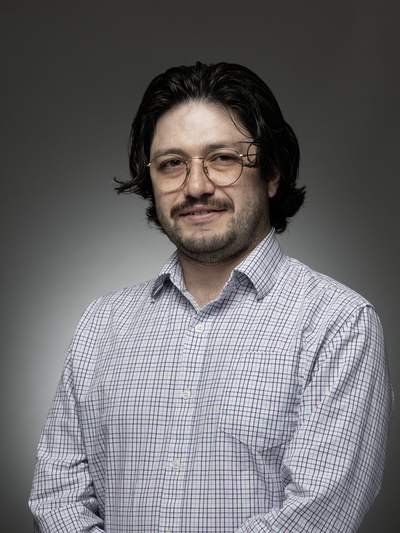 Diego Ruiz-Tagle Muñoz
Graduate Teaching Associate
he/him/his
286 Hagerty Hall
1775 College Rd S
Columbus, OH 43210
Office Hours
Friday, 9:00 am - 10:00 am.
286 Hagerty Hall
Areas of Expertise
Spanish as a Foreign/Second Language
Cognitive Linguistics
Semantics
Education
Ph.D., Hispanic Linguistics, The Ohio State University, USA, (in progress)
M.A., Applied Linguistics, Universidad de Concepción, Chile, 2021
B.A., Education, Universidad de Concepción, Chile, 2014
Diego is a Ph.D. student in Hispanic Linguistics. His undergraduate research was framed in Cognitive Linguistics (CL) and Education. The objective was to know, using the Conceptual Metaphor Theory (CMT), what undergraduate students of pedagogy of different generations thought about how an ideal teacher should be, their self-image and their perception of what society thinks and expects from a teacher. 

His master's dissertation was focused on teaching Spanish as a Second Language and CL. The main objective of the dissertation was to determine the efficiency of a methodological design based on tasks and the CMT in teaching Chilean metaphorical expressions to Spanish L2 learners.

Currently, Diego is primarily interested in how L2 learners choose to use certain metaphorical expressions in the L2 to share meaning and how their L1 affects the creation of new metaphorical expressions in different contexts and the possibility of lexical and semantic borrowing.
People Filters: