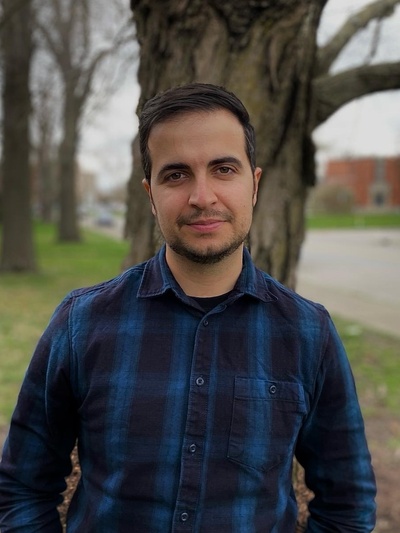 Fernando Sánchez López
Graduate Teaching Associate
Areas of Expertise
Contemporary Iberian Literary and Cultural Studies
Film Studies
Spanish Film and Television
Education
Ph.D., Iberian Studies, The Ohio State University (in progress)
M.A., Teaching, Universidad de Ávila, 2020
M.A., Spanish and Latin American Literature, Literature Theory, and Comparative Literature, Universidad de Salamanca, 2018
B.A., English Studies, Universidad de Salamanca, 2017
Fernando Sánchez López is a second-year student the Iberian Studies Ph.D. program. More specifically, he is interested in film studies and comparative literature, with special application to contemporary Spain. He holds a B.A. in English Studies and a M.A. in Literary Theory and Comparative Literature from the University of Salamanca. Extra academically, he is an author and editor in the online magazine Mutaciones, which deals with film criticism.
Academic Publications:

Sánchez López, Fernando. "Sevilla en tinieblas: la hibridación genérica en La peste (2017-2019) como instrumento para mostrar la otra cara del imperio español.", Revista de ALCESXXI: Journal of Contemporary Spanish Literature and Film, 5, forthcoming.

Sánchez López, Fernando. "'I am the one who knocks': el motivo del doble en Breaking Bad.", Tropelías: Revista de teoría de la literatura y literatura comparada, 35, 311-326, 2021.

Sánchez López, Fernando. "El sentido del crimen: los hermanos Coen y el absurdo." Género negro sin límites, edited by Javier Sánchez Zapatero, Alex Martín Escribà, pp. 507-514, 2019.
People Filters: