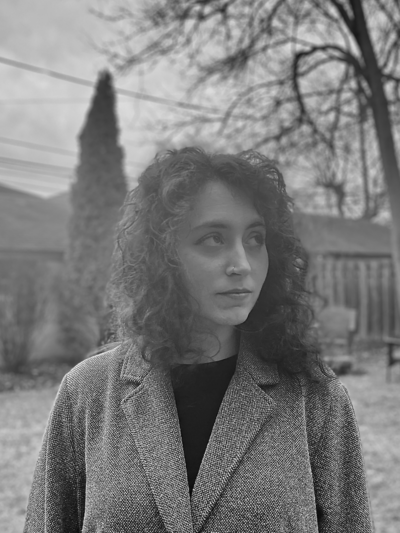 Natàlia Server Benetó
Graduate Teaching Associate
265 Hagerty Hall
1775 College Road
Columbus, OH 43210
Office Hours
Wednesdays, 11am to 12pm, via appointment
Areas of Expertise
Conversation Analysis
Pragmatics
Sociolinguistics
Education
Ph.D., Hispanic Linguistics, The Ohio State University (in progress)
M.A., Hispanic Linguistics, The Ohio State University, 2022
M.A., Advanced Hispanic Studies (Research in Linguistics), Universitat de València, 2020
B.A., Translation and Interlinguistic Mediation, Universitat de València, 2019
Natàlia Server Benetó is a fourth-year Ph.D. student in Hispanic Linguistics at the Department of Spanish and Portuguese. Her main interests lie within the field of Pragmatics, with a particular focus on Conversation Analysis, as well as Sociolinguistics, all applied to Catalan and Peninsular Spanish. She has done research on several discourse particles of Catalan, as well as on other aspects of pragmatics, such as humor and prefabricated orality. Her research within sociolinguistics deals with indexicality theories applied to language attitudes and sociophonetics. She has also collaborated on several international research projects, and she has contributed to creating a synchronous Catalan course for The Ohio State University.


https://orcid.org/0000-0003-4434-6700
Publications:
Server Benetó, N. (2020). Caracterización discursiva de un género híbrido: la conversación humorística en "Nadie sabe nada". Normas: revista de estudios lingüísticos hispánicos, 10 (1), 70-80.
Server Benetó, N. (2023). Enregisterment of such speech: seseo and distinction in Rosalía. Studies in the Linguistic Sciences: Illinois Working Papers, 83-99.
Server Benetó, N. (2023). Challenging askability through particles: uei-prefaced responses in Catalan. Journal of Pragmatics, 218C, 6-16.
Server Benetó, N. (2024). Los marcadores discursivos "aleshores" y "entonces" en el catalán valenciano. ELUA: Estudios de Lingüística. Universidad de Alicante, 41.
People Filters: