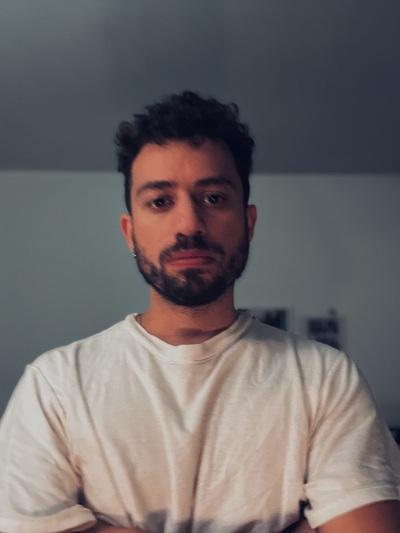 Vitor Vilaverde Dias
Graduate Teaching Associate
286 Hagerty Hall
1775 College Road
Columbus, OH
43210
Areas of Expertise
Brazilian and Latin American Recent Films
Politics and Business of Film Industry
Screenwriting and Literature in Brazil
Education
Ph.D., Portuguese Speaking World, The Ohio State University (in progress)
M.A., Literature, Federal University of São Carlos, 2015
B.A., Image and Sound, Federal University of São Carlos, 2012
Vitor holds a Master's degree in Literature from the Federal University of São Carlos, and a Bachelor's degree in Image and Sound from the Federal University of São Carlos too. He studied Latin American Film at Arizona State University and wrote TV series and documentaries in Brazil. 

Also, he has worked in the Brazilian film market for more than 10 years. His experiences include the position of an Executive Assistant of the international project FilmBrazil, the production of the #TweetScripts campaign at the Cannes Lions International Festival of Creativity in 2017, the production of the first WHEXT festival of advertising production, in São Paulo, and more recently the position of Executive Production Assistant at Gullane film production company, focusing on the financing of films and relationship with government companies. Vitor also worked as a volunteer as well as collaborating on authoring and revising projects in the Querô Institute.

During his PhD at The Ohio State University he will develop a research about the Recent Lusophone Cinema, with a political and aesthetic approach, in the Department of Spanish and Portuguese.
People Filters: