November 16, 2021
Lucía Aja López's Specialized Research with OSU University Libraries
Image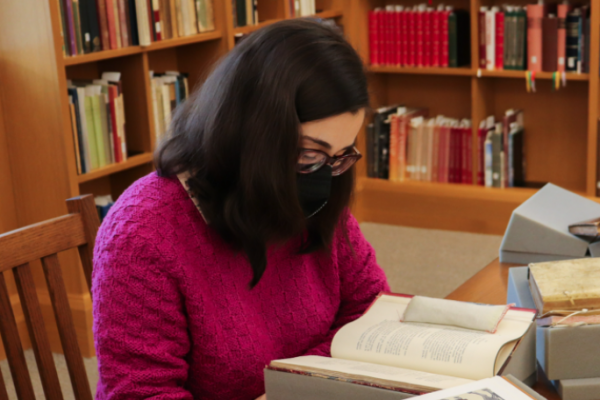 Description
SPPO graduate student, Lucía Aja López, has been using her specialized research background, graduate training, and language skills to help surface inaccurate representations of indigenous languages and cultures in collaboration with OSU University Libraries. 
"Our understanding of indigenous culture has been distorted by a colonialist lens, since the materials that we have about the first contacts were written by colonizers for colonizers," says Aja López, a PhD candidate in Iberian Studies in the Department of Spanish and Portuguese. "My purpose was to point to where, how and why those distortions occurred."
OSU University Libraries has highlighted Lucía's work in their recent newsletter. To learn more about the project, visit the OSU University Libraries website. 
---