August 30, 2016
John Grinstead Wins $349,474 NSF Grant for Project Examining Development of Sentence Meaning in Spanish-speaking Children
Image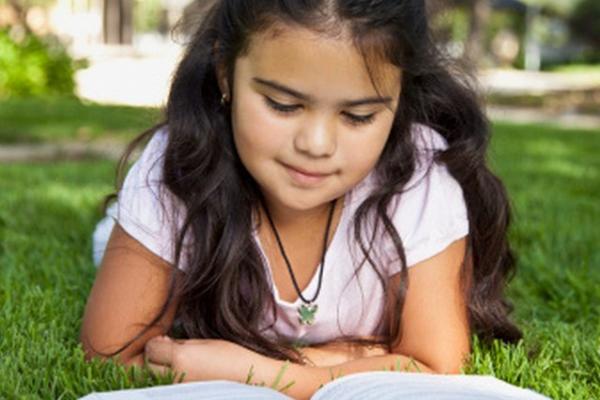 Description
The National Science Foundation (NSF) has awarded a $349,474 grant to
John Grinstead
. Grinstead's project, "Determinants of Quantifier Interpretation in Typical and Atypical Child Language." is housed within the Department of Spanish and Portuguese and led by John Grinstead. The project team is comprised of faculty, clinicians, graduate students and undergraduate students at Ohio State and in Mexico City.
The project, to be conducted in Mexico City, will test Spanish-speaking children with the language disorder known as Specific Language Impairment (SLI). SLI affects 5-7% of the population, which is more than autism though it is less well-known, and often develops into dyslexia in school-aged children. The study examines children's semantics, that is, their interpretations of sentences. Specifically, they will study the degree to which both children with SLI and children without language disorders understand sentences that have either a logical "some, and possibly all" interpretation or a pragmatic "some, but not all" interpretation. The project's tests of this difference between logical and pragmatic interpretations of sentences will take advantage of the fact that Spanish has two words for "some": unos and algunos, which tend to line up with each of these specialized interpretations.
"SLI is a genetic, heritable condition, so it's never going to go away completely, but children could be given help in compensating for what is essentially a kind of tone-deafness to
 grammar that they will always have to struggle with. Critical to developing compensation strategies for these kids is the basic science piece of our project, which aspires to understand more about the nature of the disorder. For the applied or clinical aspect of our project, we hope that understanding something more about the sentence interpretations of children with SLI may open the door to new therapeutic techniques and help us diagnose children with this problem earlier," said Grinstead.
Though the project has a special focus on SLI, most of the participants in the study will be children without language disorders, so that a picture of how semantic knowledge develops over childhood can be constructed. "Because many believe that each of the two interpretations we are studying rely critically on distinct domains of cognition, we hope to see evidence of whether these domains develop independently or whether they are intrinsically linked," said Grinstead. In this way, the basic science goal of the project is to provide evidence of how human cognition develops. As children with SLI are usually delayed in their language development, studying their interpretations offers a special opportunity to see whether the interpretations diverge in children's early development.
"We have a long-term goal of specifying the language-particular profile of Spanish-speaking children with SLI. We have spent a great deal of time focusing on the way children with SLI form words and sentences. In this study, we turn to the question of how they interpret the words and sentences that they hear. We are hopeful that the more fully specified our characterization of the language disorder becomes, the more specific and precise our diagnostic and therapeutic techniques can become."
"We are thrilled about John's success in obtaining this grant in an extremely competitive funding environment," said Glenn Martinez, former chair of Spanish and Portuguese, and new director of the Center for Languages, Literatures and Cultures,. "The multi-national, multidisciplinary approach to language development adopted by Grinstead and his team stands out as a remarkable exemplar of the unique contributions that the multilingual, multicultural, and multinational expertise of colleagues in our units are making to the advancement of knowledge." The project includes a seasoned cast of veteran SLI researchers from Mexico, Puerto Rico, Spain and the US who have been working on the topic for 15 years, as well as undergraduate resarchers from both the US and Mexico, who will be mentored into research on language development and language disorders. The project, in this way, seeks to move women and Latin@ researchers, in particular, through graduate programs and into academic positions, from which they enrich, diversify and broaden the perspectives presented in universities and clinics in the US, Mexico and elsewhere.
---