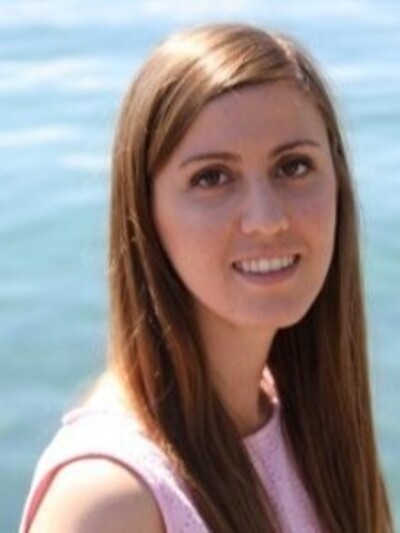 María Morado Vázquez
Associated Faculty
She/Ela/Ella
278 Hagerty Hall

Office Hours
Wednesday's 11.30-12.30
Areas of Expertise
Second Language Acquisition
Syntax
Galician
Education
Ph.D. Hispanic Linguistics
M.A. TESOL
B.A. Translation and Interpreting
Sworn Translator and Interpreter by the Ministry of Foreign Affairs of Spain
María Morado-Vázquez is a Spanish Lecturer at the Ohio State University where she teaches Spanish in the Spanish basic program. She is specialised in Second Language Acquisition and Syntax. She obtained a Ph.D. in Hispanic Linguistics from the University of Georgia and a MA in TESOL from West Virginia University. María also completed a BA in Translation and Interpreting at the University of Valladolid, Spain and she is a Sworn Translator and Interpreter by the Ministry of Foreign Affairs of Spain.

As a teacher, she uses the communicative method. She implements a wide variety of engaging techniques to foster a focus on learning and progress that leads to excellency and life-long learners. She strives to fostering an inclusive environment through her methodology, creating contributing citizens of the world. 
She has taught beginner and intermediate courses of Spanish for the last 10 years, as well as Introduction to Linguistics. Moreover, she has been a TA for Service Learning for 3 semesters at UGA, where she has also been a TA for Business Spanish, Medical Spanish and Intro to Linguistics. 

Her current research interests include, but are not limited to, SLA and syntax, Galician (her mother tongue), bilingualism, and language contact. Her main research explores subject-verb word order variation of intransitive verbs at the syntax-discourse interface. Specifically, she examines student-directed input and its potential applicability for SLA and pedagogy.

Finally, she has developed a great passion for study abroad programs after having worked as coordinator for UGA in Spain for several years. During her free time, she enjoys playing soccer, going for an evening walk, travel, read non-academic papers, sharing new recipes with friends and going to any seasonal, cultural events in her area.
People Filters: