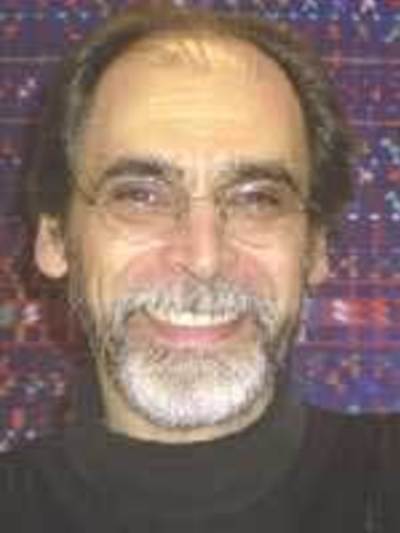 Abril Trigo
Emeritus - Distinguished Humanities Professor, Literatures and Cultures of Latin America
Areas of Expertise
Globalization studies
Cultural Theory
Latin American cultural studies
Education
Ph.D., Filosofia y Letras (Seccion de Literatura Hispanica). Universidad Computense de Madrid, 1984
Profesor de Literatura, Instituto de Profesores Artigas, Montevideo, 1976
Ph.D., University of Maryland, College Park, 1986
Abril Trigo is Distinguished Humanities Professor of Latin American Cultures at the Ohio State University and Director of the Center for Latin American Studies. His areas of specialization include Latin American Cultural Studies, literary and cultural theory, theater, film, and popular culture. He has published extensively on Latin American cultural studies, with particularemphasis on the historical formation of national imaginaries and their articulation to popular culture (rock, graffiti, candombe, soccer, etc.).
His publications include Caudillo, estado, nación. Literatura, historia e ideología en el Uruguay. (1990), ¿Cultura uruguaya o culturas linyeras? (Para una cartografía de la neomodernidad posuruguaya.) (1997), Memorias migrantes. Testimonios y ensayos sobre la diáspora uruguaya (2003), The Latin American Cultural Studies Reader, co-authored with Ana Del Sarto and Alicia Ríos (2004), and Crisis y transfiguración de los estudios culturales latinoamericanos (2012). Currently, he is working on A Critique of the Political-Libidinal Economy, a theoretical inquiry on the formation of value and subjectivity.
Courses taught:
Identity, Ideology, Imaginary
Globalization and Culture in Latin America
Latin American Cognitive Mapping
Globalization and Latin America: Multidisciplinary Approaches
Dialéctica de la alteridad en América Latina
El cine latinoamericano y el debate postcolonial
Latin American Cinema and the Postcolonial Debate
Modernidad, cultura y sociedad de masas: Buenos Aires, cosmópolis
Teorías de la transculturación y los estudios culturales latinoamericanos
El debate posmoderno en América Latina
¿Apocalípticos o integrados? Teoría, práctica e ideologías de la globalización
Latin American Liberation Theology: Popular Religion and Cultural Politics
Latin American Film: From the Aesthetics of Revolution to the Politics of Identity
De la cultura del gaucho a la literatura y el teatro gauchescos
Geopolítica y cultura en América Latina
(Nuevo) cine latinoamericano: arte, política y revolución en Cuba, Argentina y Brasil
De la Teología de la Liberación a la Filosofía de la Liberación
¿Cultura? ¿Y popular, dijo?
People Filters: