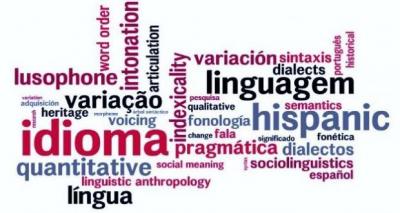 The 27th Annual Ohio State University Congress on Hispanic and Lusophone Linguistics (OSUCHiLL)
OSUCHiLL is one of the premier graduate student conferences on Hispanic and Lusophone linguistics hosted in the US. The conference, organized entirely by graduate students in the Department of Spanish and Portuguese at The Ohio State University, aims to bring together a wide variety of scholars working within distinct disciplines and on many different aspects of Spanish, Portuguese, Quechua, or any other indigenous language.  
Dates: March 22nd - 23rd, 2024
For this conference, we welcome papers in English, Spanish, or Portuguese dealing with any aspect of linguistics in the Hispanic or Lusophone world, including but not limited to: sociolinguistics, language contact, language policy, language and education, creole and indigenous languages, psycholinguistics, historical linguistics, phonetics/phonology, morphology, syntax, semantics, pragmatics. Spanish, Portuguese, and English can be used during talks. Speakers will be given 20 minutes for presentation and 10 minutes for discussion questions. 
The organizers of OSUCHiLL are excited to welcome as keynote speakers: 
 
Keynote Speakers: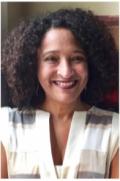 Dr. Almeida Jacqeline Toribio, Professor, The University of Texas at Austin
Dr. Almeida Jacqueline Toribio of the University of Texas at Austin, whose research focuses on language contact and variation. Her main areas of research include code-switching and bilingualism in the United States, as well as variation in the Spanish of the Dominican Republic. She examines these topics as they relate to various social variables, including ethnicity, race, and gender.
 

Dr. Whitney Chappell, The University of Texas at San Antonio
Dr. Whitney Chappell of the University of Texas at San Antonio conducts research on Sociophonetics. Her work answers questions about how we express and create our identities through the sounds we use, with a focus on the Spanish of Central America and recently native and heritage speakers of Mexican Spanish.
Call for Papers:
Abstract Submission Information:
Abstracts should be double-spaced, 12-point font, and should not exceed 500 words, excluding bibliography and tables.
Abstracts must be submitted via EasyAbstracts at:
https://easyabs.linguistlist.org/conference/OSUCHiLL2024
NOTE: When you are prompted to indicate your 'Abstract Classification 1' please choose 'Long Presentation.' 
Deadline for receipt of abstracts: January 7, 2024
Notification of acceptance: 
 
Registration: 
Registration information will be available in January.
Upon acceptance, presenters will be asked to register for the conference. 
Program: 
Contact information: osuchill@osu.edu
---
[pdf] - Some links on this page are to PDF files. If you need them in a more accessible file format, please contact spanport@osu.edu. PDF files require the use of Adobe Acrobat Reader software to open them. If you do not have Reader, you may use the following link to Adobe to download it for free at: Adobe Acrobat Reader.