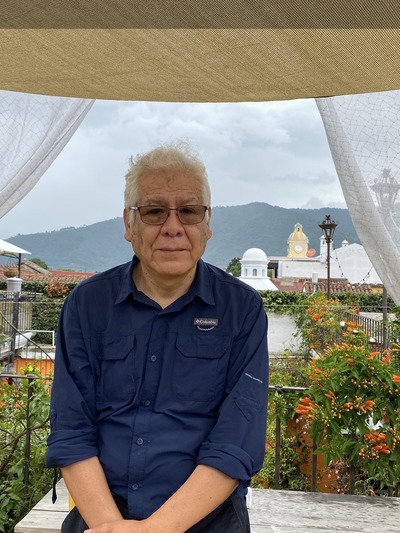 Ulises Juan Zevallos-Aguilar
Professor, Literatures and Cultures of Latin America
264 Hagerty Hall
1775 College Road
Columbus, OH
43210
Areas of Expertise
Andean, Amazonian and Transnational Studies
Ethnicity, Gender and Race in the Americas
Visual Cultures
Education
Ph.D., in Latin American Literatures, University of Pittsburgh, 1996
M.A., in Hispanic Languages and Literature, University of Pittsburgh, 1991
B.A., in Literature in Spanish, Universidad Nacional Mayor de San Marcos, 1987
The focus of my research and teaching is the Latin American Contemporary period (XX and XXI Centuries). I explore Andean Cultures and Literatures from an interdisciplinary perspective. 
Books and Monographic Journals
(Editor in chief) "Los estudios culturales andinos y las periferias". Revista de Crítica Literaria Latinoamericana 97 2023) (forthcoming).
(Guest co-editor with Andrea Echeverría and Juan Sánchez) "Keepers of Minerals, Forests, and Waters. Cinema, Literature, and Art against Extractivism in Latin America." Monographic volume of Diálogo, an Interdisciplinary Studies Journal Center for Latino Research, DePaul University, 2019. (Diálogo 22:1)
Literatura y cultura en el Sur Andino. Cusco-Puno. Siglo XX-XXI. Cusco: Ministerio de Cultura del Perú, 2018. Reviews: Tesis, América crítica, Metáfora and Hawansuyo.
Las provincias contraatacan. Regionalismo y anticentralismo en la literatura peruana del siglo XX. Lima: Ediciones del Vicerrectorado de la Universidad Nacional Mayor de San Marcos, 2009. Reviews RCLL 71, El Hablador and Hawansuyo).
(Co-editor) Ensayos de cultura virreinal latinoamericana . Lima: Fondo Editorial de la Facultad de Ciencias Sociales de la Universidad Nacional Mayor de San Marcos, 2006. (Participants: Maureen Ahern, Santa Arias, Gordon Brotherston, Catherine Julien, Takahiro Kato, Mariselle Meléndez, Luis Millones Figueroa, and José Rabasa. (For more information, please visit Zona de noticias)
Indigenismo y nación. Desafíos a la representación de la subalternidad quechua y aymara en el Boletín Titikaka (1926-30). Lima: Instituto Francés de Estudios Andinos and BCR, 2002. (Online access: Open Edition Books)
Movimiento Kloaka (1982-1984): Cultura juvenil urbana de la postmodernidad periférica. Lima: Editorial Ojo de agua, 2002. Review: RCLL 57
(Editor) Amazonian Cultural Studies. Monographic Volume of Amazonía Peruana 27, 2000.
(Co-coordinator) Asedios a la heterogeneidad cultural. Filadelfia: Asociación Internacional de Peruanistas, 1996.
Current research projects
Modern Alternatives in the Central Andes
Andean Transnationalism
People Filters: