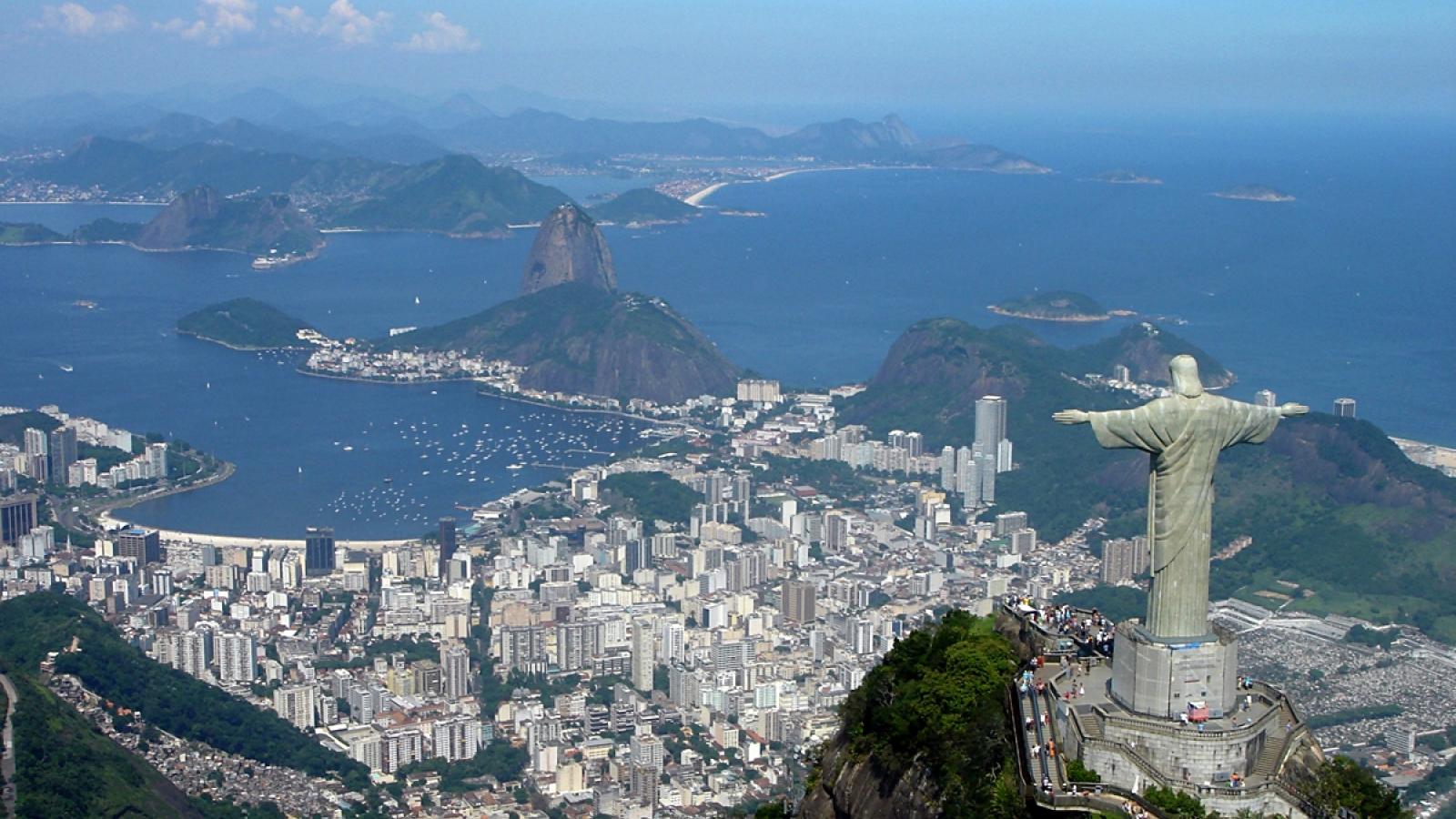 Body
The Department of Spanish and Portuguese at The Ohio State University offers exciting academic opportunities at the undergraduate level for students interested in Luso-Brazilian culture and Portuguese language and linguistics. The strengths of OSU's Portuguese program lie in our versatile language program, and in our B.A. in Portuguese that emphasizes the cultural, economic, political complexities, and the transatlantic dimension, of the Lusophone world. Our Department offers a distinguished program in Portuguese linguistics, especially in the areas of phonetics, morphology, and pragmatics.
Elementary Language Sequence for Portuguese
All students wishing to major or minor in Portuguese must demonstrate proficiency through the General Education language sequence.  There are two pathways for completion:
Portuguese 1101 > 1102 > 1103; OR 
Portuguese for Spanish Speakers 5501 > 5502
Students with previous experience with Portuguese language may be able to begin at a more advanced level through Departmental Placement, Testing and Transfer Credit options.
 
Portuguese Major Program.     PORTUGUESE MINOR PROGRAM

Why Study Portuguese?
OSUs innovative Portuguese language program and challenging, interdisciplinary minor and major in Portuguese can enhance any academic program. Your expertise in this vital language will set you apart. Consider these reasons for learning Portuguese at OSU:
Portuguese is spoken in countries on four continents: Brazil, Portugal, Mozambique, Angola, Cape Verde, East Timor, Guinea-Bissau, São Tomé and Príncipe, Equatorial Guinea, and Macau.
It is the 9th most spoken language in the world, with approximately 234 million speakers. 
More than a third of Latin America's population lives in Brazil and speaks Portuguese.
Portuguese is the language of 25 percent of the population of the Southern Hemisphere, making it the most spoken language in the whole Southern Hemisphere (Yes, it surpasses Spanish... easily). 
There are an estimated 1,100,000 Brazilians currently living in the United States.
World Bank data shows Brazil having the 9th largest GDP worldwide, and the largest in Latin America.
Ohio is the sister state of Paraná, Brazil, and facilitates international cultural and business contacts.
Knowledge of Portuguese can complement courses of study in a number of disciplines, such as Spanish, Political Science, International Studies, International Business, Latin American Studies, and Comparative Studies.
---
Do you speak Spanish?  OSU's Department of Spanish and Portuguese offers Portuguese course sequence for students who already speak Spanish –from high intermediate-level to native speakers.  
As a speaker of Spanish, you come to Portuguese with a huge vocabulary of cognates and a knowledge of the basic grammar! Such unique strengths (and challenges) call for a specialized approach to learning. Learn about  PORT 5501 and 5502, two Portuguese language courses specifically designed to leverage your Spanish knowledge for quick gains in Portuguese proficiency!  
¿Por qué aprender portugués? 
(1) Es fácil! Portugués y español son lenguas hermanas. Muchos elementos acercan el portugués al español. Si hablas español puedes llegar a dominar también el portugués en muy poco tiempo; 
(2) Puedes estudiar en Brasil a través de diversos convenios educacionales; 
(3) Tener al portugués en el currículum es un diferencial muy valorado actualmente; 
(4) El portugués es la tercera lengua más hablada en el occidente, por aproximadamente 270 millones de personas repartidas por los continentes (es la lengua oficial de diez países en cuatro continentes diferentes). 
Watch a new promotional video that describes how knowledge of Spanish vocabulary and grammar can be leveraged to quickly achieve impressive gains in Portuguese proficiency! 
Learn more about the department's Portuguese programs and exciting course offerings here. 
Note: Students with high-intermediate to advanced language skills in other Romance Languages may seek instructor permission to enroll. 
Register for online Intense Portuguese classes during the summer and/or face-to-face classes in the autumn: 
SUMMER Portuguese for Spanish Speakers 1 (ONL) 
eight-week session: May 10th - July 1st 
PORTGSE 5501-1 LEC (19169); LEC (19170) 
• To register for the Summer Semester: 
You can add a class (ONL, Self-service registration) through the first Friday of classes (May 13th) https://registrar.osu.edu/registration/Important_dates/SU22_important_dates.pdf 
AUTUMN Portuguese for Spanish Speakers 1 (F2F) 
August 23rd – Dec 17th ; TuTh 11:10AM - 12:30PM 
PORTGSE 5501-1-LEC (26819); LEC (26820) 
• To register for the Autumn Semester: 
Registration opens on March 22nd. Initial Fee Due Date: August 16th. https://registrar.osu.edu/staff/bigcal.asp   
Advanced